Main content starts here, tab to start navigating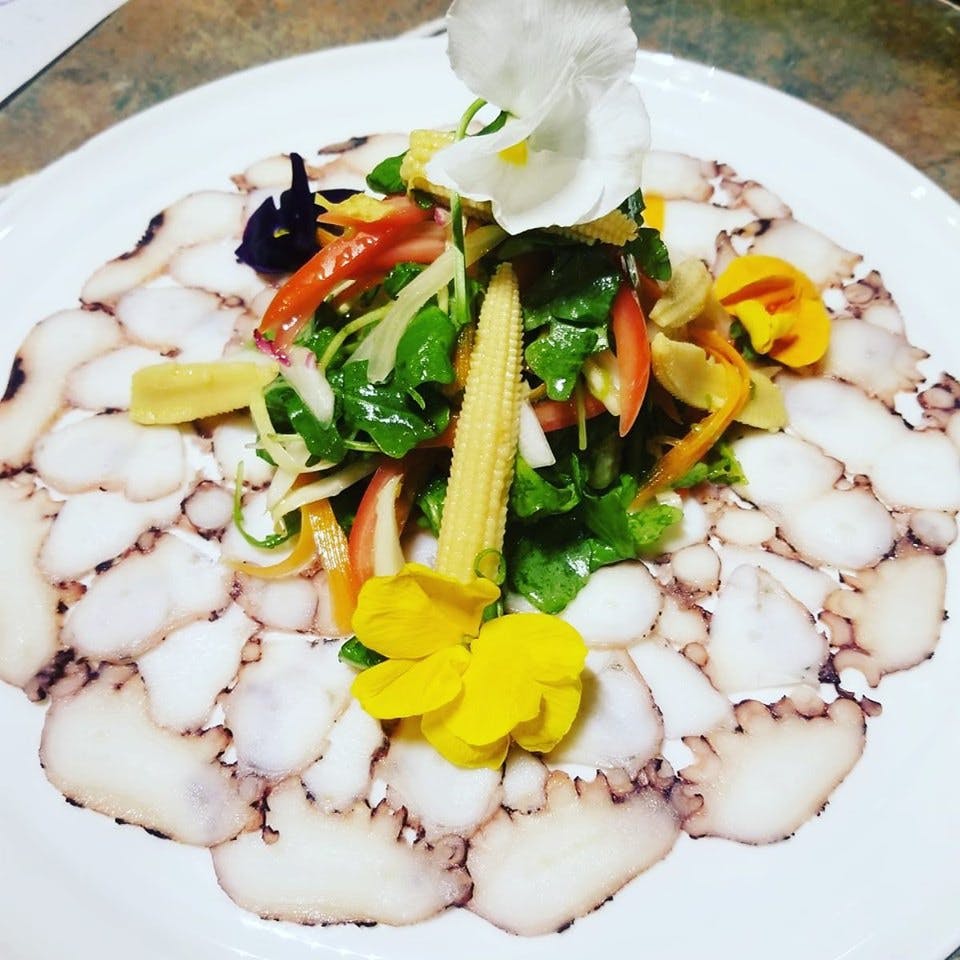 Slide 1 of 6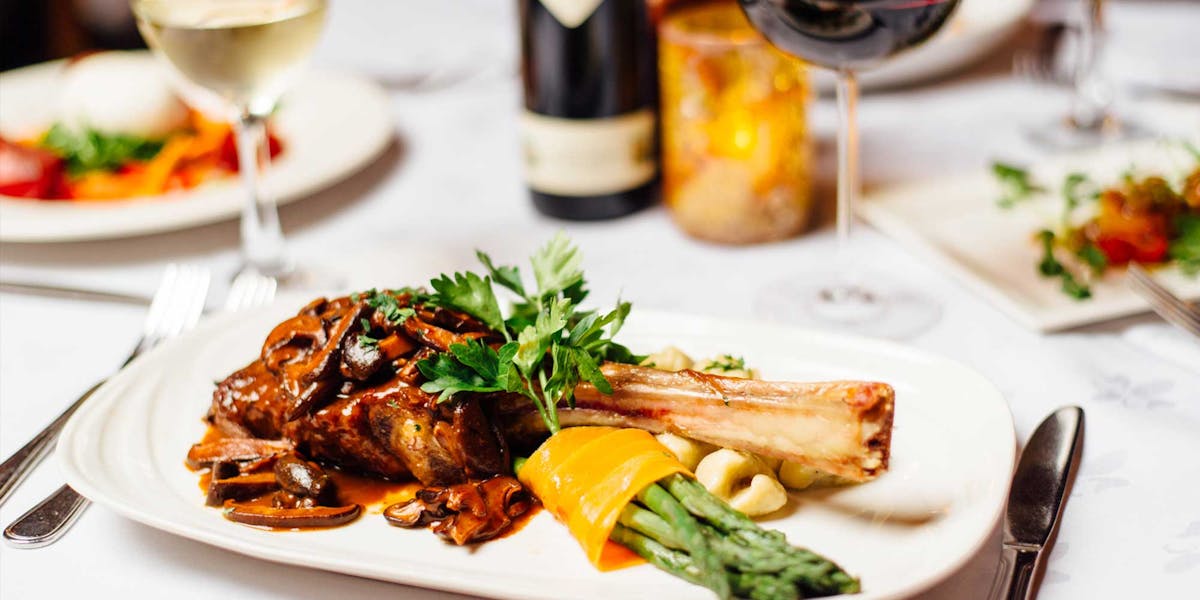 Slide 2 of 6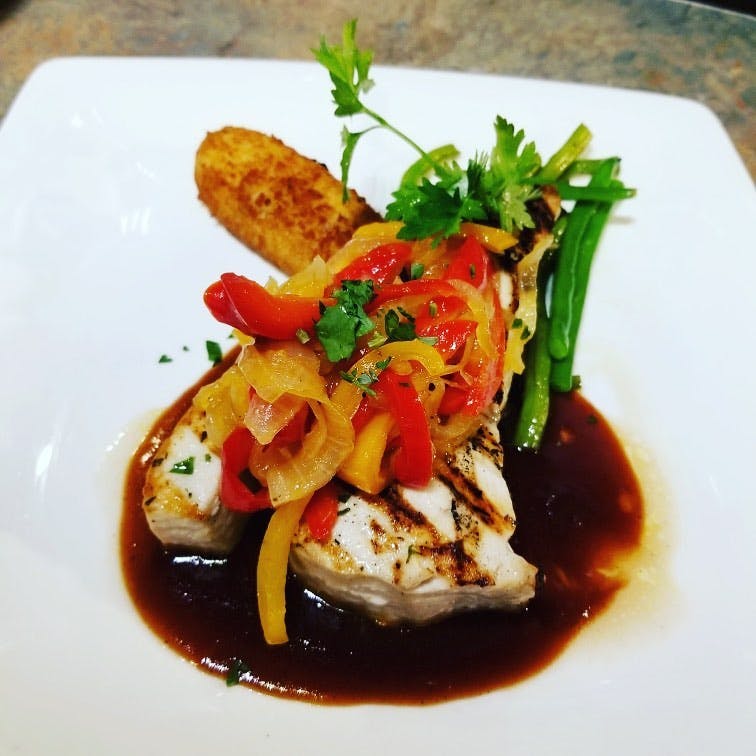 Slide 3 of 6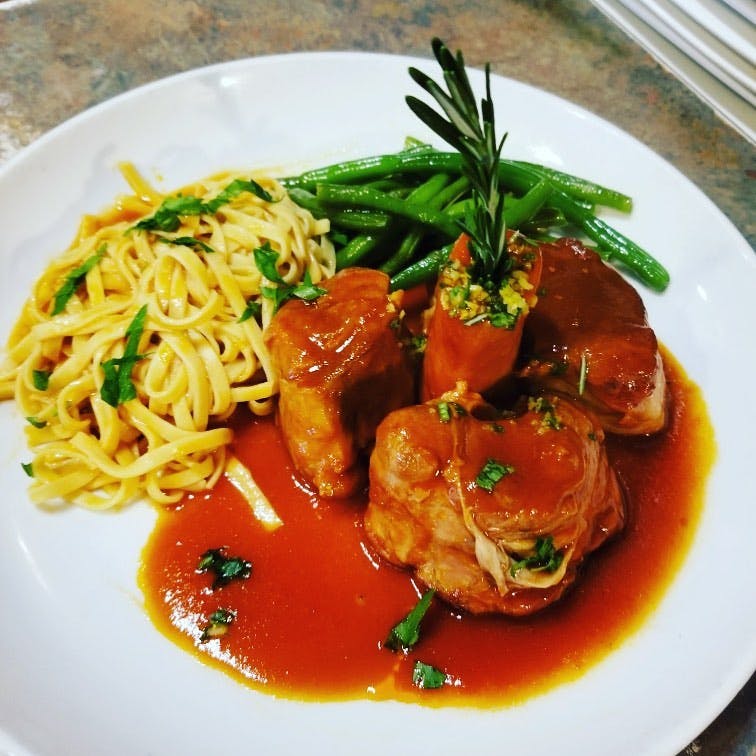 Slide 4 of 6
Slide 5 of 6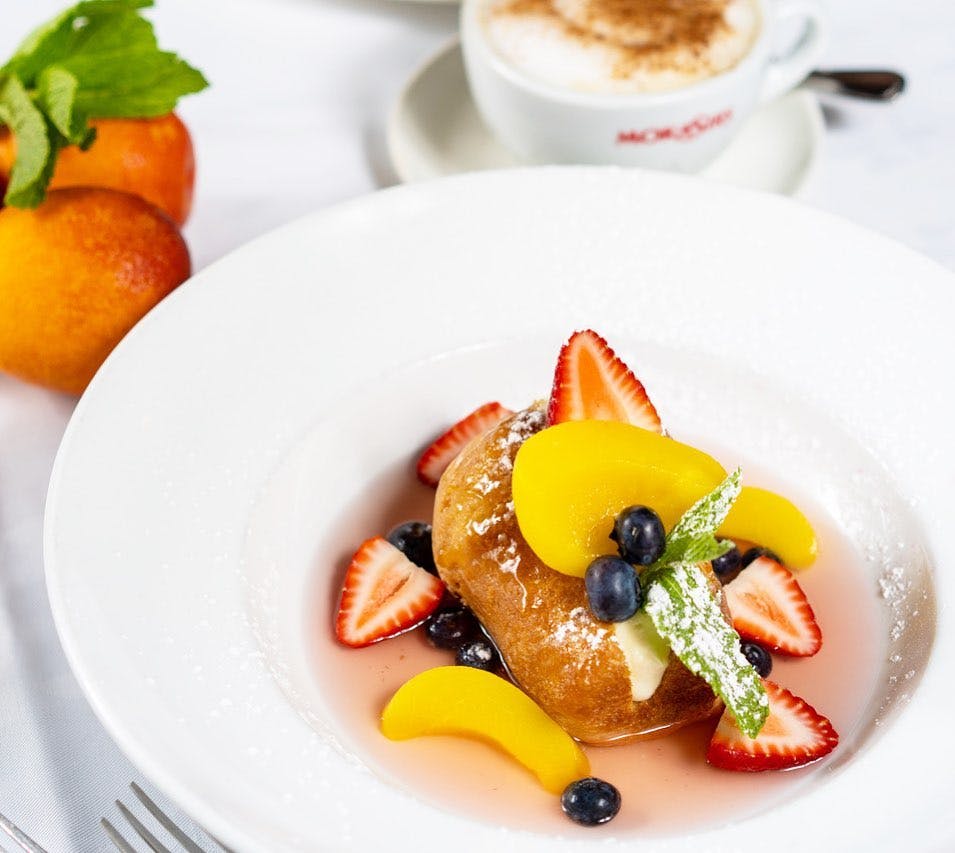 Slide 6 of 6
Christmas Eve Takeout
Order cut-off date is December 21st
Christmas Eve Fish and Seafood Take Out
Seafood Salad

Calamari scallops shrimp octopus garlic lemon olive oil parsley baked clams

Per lb $45

Baked Clams Oreganata

40 Clams $85

80 Clams $150

Baked Clams Casino Style

Bell peppers shallots garlic parsley butter bacon

40 Clams $80

80 Clams $150

Zuppa Di Clams Red or White

1/2 Tray $85

Full Tray $150

Zuppa Di Mussels Red or White

1/2 Tray $75

Full Tray $135

Jumbo Shrimp Oreganata

U/12

2 Dozen $85

Jumbo Fried Shrimp or Parmigiana

U/12

2 Dozen $85

Jumbo Shrimp Cocktail

U/12

Each $3.50

Mixed Seafood Fra Diavolo

Calamari shrimp scallops polpo marinara

1/2 Tray $110

Full Tray $185

Fried Calamari or Marinara Alla Santa Lucia in Tomato Sauce

1/2 Tray $85

Full Tray $150

Filet of Flounder Oreganata

Pane gratugiato garlic oregano parsley vino bianco

1/2 Tray $75

Full Tray $140

Fried Filet of Flounder or Francese

Breaded simply fried and lemon

1/2 Tray $75

Full Tray $140

Filet of Flounder Marechiara

Flounder clams mussels lite tomato broth

1/2 Tray $85

Full Tray $150

Fried Whiting

White flour simply fried and lemon

1/2 Tray $65

Full Tray $130

Flounder Putanesca

Gaeta olives capers anchovies tomato

1/2 Tray $75

Full Tray $140

Calamari Oreganata with Cherry Peppers and Olives

1/2 Tray $75

Full Tray $120

Lobster Tails 5 Oz Each Brazilian

Ready to cook oreganata or broiled

Market Price

Per Piece

Whole Lobster Any Style, or Lobster Tails, Size to Order

Broiled, fra diavolo

Market Price

Per Piece

Linguini with Clams Red or White

Chopped fresh clams old school

1/2 Tray $85

Lobster Ravioli in Cognac Sauce

Approximately 24 1/2 tray or 48 full tray

1/2 Tray $80

Full Tray $150

Mezze Rigatoni Pescatore

Calamari shrimp scallops cherry tomato sauce vino bianco

1/2 Tray $75

Full Tray $140

Shrimp & Scallops in Casserole Oreganata Style

Medium size shrimp & bay scallops

1/2 Tray $75

Full Tray $140

Shrimps Only

Same price

1/2 Tray $75

Full Tray $150
Le Specialita Della Griglia
Filetto Di Manzo Alla Griglia

Simply Grilled 10oz. Filet Mignon, Onion Rings, and Steak Fries

$55

Bistecca Alla Griglia

Naturally Aged 16oz. Black Angus "Prime" N.Y. Sirloin Steak, Onion Rings and Steak Fries

$55

Agnello a Scottadito

Simply Grilled New Zealand Lamb Chops, Sauteed Spinach, Caramelized, Red Current Port Wine Reduction

$48
Contorni
Broccoli Rabe

Garlic and Olive Oil

$16

Frittura Di Zucchini

Deep-Fried Zucchini

$12

Spinach Saltati

Spinach, Garlic, and Olive Oil

$14

Piselli Alla Romana

Sauteed Sweet Peas and Onions

$12

Asparagi Saltati

Asparagus, Garlic and Olive Oil

$15

Escarola

Garlic and Olive Oil

$14
Antica Osteria Pasta
Prepared Tableside in A Wheel of 30-Month Dop Parmigiano Granda Padana
Spagettini

Grape Tomatoes, Toasted Garlic, Mutti Sugo Diu Pomodoro, Rocket Arugula, Vodka Flambe

$32
Vitello
Costoletta Alla Milanese Con Arugula

Breaded Scallopine of Veal, Arugula, Tomato Salad, Chianti Vinegar Dressing

$36

Piccata Di Vitello Al Limone

Veal Scallopini in Lemon, Vino Bianco Caper's Sauce

$35

Saltimbocca

Veal Sauteed with Sage, Prosciutto & Spinach

$36

Scallopine Carpriccio

Veal Sauteed in Vino Bianco, Prosciutto, Fontina Cheese

$36

Scalloppine Pizzaiola

Veal Sauteed with Tomato, Mushroom, and Peppers

$35
Pollo
Pollo Parmigiano Osteria Bocelli

Pounded Breaded Chicken Breast, Tomato Sauce and Mozzarella

$32

Pollo Alla Scarpariello

Boneless Chicken and Sausage Sauteed in Garlic, Vino Bianco, Cherry Peppers and Potatoes

$33

Pollo Al Limone Con Carfiofe

Sauteed Chicken Breast, Artichoke Hearts, Olives, Lemon, Vino Bianco

$29

Pollo Alla Valdostana

Prosciutto Wrapped Chicken Breast, Fontina, Ricotta, Marsala and Mushrooms

$33
Maiale
Costoletta Di Maiale Alla Zingara

Breaded Prime Pork Chop Stuffed with Prosciutto, Fontina, Roasted Garlic, Cetto, and Sweet Vermouth Mushroom

$36

Costoletta Di Maiale Caprese

Butterfly Breaded Prime Pork Chop, Arugula, Tomato Salad, Chianti Vinegar Dressing

$36

Costoletta Di Maiale Pepperonata

Prime Berkshire Pork Chops, Cherry Peppers, Potato, Vino Bianco Herbs

$35
Gamberi
Gamberoni Limoncello

Egg-Battered (5) Lemon Citrus Wildflower Honey Limoncello

$32

Gamberoni Fra Diavolo

Sauteed Garlic, Tomato, Chili, Vino Bianco, Spaghettini

$36

Gamberoni Oreganata Al Forno

Sauteed Jumbo Shrimp, Garlic, Served with Corn Rissoto Style

$34
Pesce
Zuppa Di Pesce Amalfitana

Flounder, Clams, Calamari, Mussels in A Light Tomato Broth

$36

Salmone Al Vino Porto

Pan Seared, Sweet Onion Conserva, Casis Port Wine, Plums

$34

Branzino Genovese Style

Butterfly, Potato, Taggiasca Olives, Capers, Olive Oil, Aromatics

$36

Filetto Di Sogliola Almondine

Lemon Sole Sauteed, Toasted Almonds, Lemon Vino Bianco

$34
Insalate
Insalata Monte Bianco

Belgium Endive, Fennel, Artichoke, Celeriac, Lemon-Thyme Vinaigrette

$12

Mista Della Casa

Baby Mixed Greens, Rocket Arugula, Fennel, Cucumber, Cherry Tomatoes, Radishes, Red Onion, Chianti Vinegar Dressing, Colavita EVOO

$14

Arancia

Navel Oranges, Artisan Greens, Fennel, Toasted Almonds, Pecorino, Toscana, Balsamic Bianco, Colavita EVOO

$14

Mela

Seasonal Apples, Artisan Greens, Candied Wlanuts, Cranberries, Goat Cheese, Acaccia Honey, Lemon-Thyme Dressing

$14

Beet & Walnut

Artisan Greens, Roasted Beets, Apples, Candied Walnuts, Goat Cheese, Golden Balsamic Dressing

$14

Classic Caesar

House Made Caesar Dressing

$14
Zuppe
zuppa alla ortolona

Seasonal Vegetables, Fauo

$11

Zuppa Di Cipolla Gratinati

Classic Onion Soup, Gruyere Cheese

$12

Stracciatella Fiorentina

Spinach, Eggdrop, Parmgiano

$11

Pasta E Fagioli Napolitano

Napolitan Pasta & Beans

$11

Zuppa Del Giorno

Soup of The Day

$10
Paste
Capelleni Al Forno

Baked Angel Hair, Prosciutto Cotto, Grana, and Truffle Crema Bechamel

$24

Linguine Alle Vongole

L.I. Clams, Toasted Garlic, Vino Bianco, and Parsley

$26

Fiocchi Al Limone E Mascarpone

Pear & Gorgonzola, Arugula, Beggars Purse, Lemon, Mascarpone Sauce

$26

Gnocchi Di Ricotta

Tomato Sauce, Mozzarella and Basil

$24

Tagliatelli Al Frutta Di Mare

Calamari, Shrimp, Mussels, Clams, Tomato, Oregano, Fish Fumet, Aromatics

$32

Parpardelle Al Champagne

Wide Noodles, Lobster Tail, Shrimp, Scallops, Asparagus, Champagne Crema

$36

Linguine Carbonara

Guancial, Onions, Pecorino, Grana, Organic Egg Yolk, and Black Pepper

$24

Bucatini All'Amatriciana

Guancial, Onions, Tomato and Basil

$22

Penne Rigate Alla Vodka Classica

Prosciutto, Shallots, Tomato, Cream and Vodka

$22

Orechiette Pugliese

Artisanal Pasta, Broccoli Rabe, Sweet Sausage, Caciocavallo

$25

Orechiette Puglisese

Artisanal Pasta, Broccoli Rabe, Sweet Sausage, Caciocavallo

$25

Ravioli Di Ricotta Bolognese

Ricotta Filled, Classic Meat Sauce

$22

Linguine Con Coda Di Aragosta

Lobster Tails, Marinara Sauce, Peperoncini

$36
Antipasti
Clamari E Gamberetti "Agrodolce"

Sweet and Sour Calamari, Shrimp, Golden Balsamic, Acaccia Honey, Raisins and Almonds

$22

Burrata Primavera

Butterfly Mozzarella, Pickled Vegetables White, Truffle Oil

$18

Grigliata Di Polipo

Chicken Pea Salad, Artisan Greens, Black Cured Olives, Sundry Tomato, Vinaigrette

$21

Carpaccio Di Manzo

Raw Beef Tenderloin, Rocket Arugula, Baby Portobello, Shaved Grana, Pistachio, White Truffle Oil

$21

Carciofine Romana

Artichoke Hearts, Sauteed in Vino Bianco, Gratinee

$18

Vongole oreganata

Baked Clams, Pane Rustico Garlic, Parsley, Oregano, Vino Bianco

$16

Spiedini Alla Romana

Egg-Battered, Sliced Bread, Mozzarella, Anchovy, Caper, Garlic Lemon Sauce

$16

Cozze Posilipo

Black Mussels, Garlic, Olives, Capers, Vino Bianco and Parsley

$19

Parmigiana Di Melanzane

Baked Eggplant, Mozzarella, Tomato Sauce and Pecorino

$15

Polpettine Di Pollo & Salsicce Scarpariello Style

Chicken Meatballs and Sweet Sausage, Lemon Sauce

$16

Arancine E Zucchine Fritti

Fried Riceballs, Ricotta Mozzarella, and Zucchine Fries

$15

Zuppa Di Vongole Alla Spagnola

L.I. Clams, Andouille Sausage, Peppers, Onions, Vino Bianco and Parsley

$18
La Specialita Del Pescatore
Seafood & Crudo Specialties
Tuna Tartare

Sushi Grade Tuna, Tomato, Cucumber, Avocado, Capers, Shallots, Lemon-Lime Aioli, Ginger and Sesame Oil

$22

Jumbo Shrimp Cocktail

Each $4

Vongole Cocktail

L.I. Clams 1/2 Shell, Lemon and Cocktail Sauce

Each $2.50

Oysters of The Day

Daily Fresh Delivered

M/P

Insalata Di Mare

Mixed Seafod Salad in Lemon Olive Oil

$24

Seafood Tower

(8) Chilled Jumbo Shrimp, (12) Oysters of The Day, (2) Lobster Tails, (1 Lb.) Mixed Seafood Salad, Lemon Cocktail Sauce

For 2 or More

$110
La Specialita Della Casa
House Specials for Two or More
Antipasto Freddo

Roasted Peppers, Mozzarella, Tomato, Sopresatta Salumi, Grana Padana and Olives

Cold Antipasto for 2

$36

Atipasto Caldo

Baked Clams, Shrimp Oreganata, Stuffed Mushrooms, Mozzarella Carozza and Calamari Fritti

Hot Antipasto for 2

$38

Grande Piatto Misto Salumi

Imported Prosciutto, Sopresatta Salumi, Coppa and Frutta Conserva

Cured Meat Platter for 2 or More

$36

Grande Piatto Di Formaggi

Grana Padana, Gorgonzola Dolce, Provolone, Cow's Milk Ricotta and Truffle Honey

Cheese Platter for 2 or More

$35
Sunday Sauce Special
Sunday Ragu ½ Tray of 8 Meat Balls

Sweet sausage, 6 beef braciola plus ½ tray of rigatoni pasta and ½ tray house salad

Slow cooked mutti tomatoes piano piano piano starting early sunday morning

½ tray serves 6 to 8 people $120
Sunday Roast Special
Slow Roast Stuffed Loin of Pork 5/6 lb. Avg.

Sweet sausage pistachio ham pecorino garlic & herbs, ½ tray broccoli di rape, ½ tray rosemary olive oil roasted potatoes, QT of sweet vermouth sauce

Serves 6 to 8 people $120
Special Occasion Any Day Roast
Roast Chateubriand / Tenderlion of Beef

½ tray string beans almondine ½ tray garlic & herb roasted potatoes

QT of Sangiovese wine sauce

Serves 6 people

Market Price
Il Pescatore / The Fishermen
½ tray mussels posilipo red or white ½ tray of flounder almondine ½ tray of eggplant parmigiana

Serves 6 to 8 $120

½ tray fried calamari ½ tray of flounder oreganata ½ tray mixed rice balls and potato croquets

Serves 6 to 8 $140
Chef Specials to Add On
Cold Antipasto Platter Roasted

Peppers, salumi, mozzarella tomato, olives, grana copa, marinated zucchine & mushrooms

Serves 6 to 8

Small $75

Large $110

½ Tray of Garlic & Oil Braised Escarole or Cauliflower Gratin Al Forno or String Beans Shallot Butter

$35

Stuffed Mushrooms Napolitan Style

Pane gratugiato garlic cacciocavallo pecorino parsley olive oil

$35

Add ½ tray of rigatoni bolognese meat sauce or penne vodka

$35

*special Packages Need to Be Pre-Ordered 1 Day in Advance by 5pm*
To Start
Classic French Onion Soup

Beef stock, lots of onions, cheese, crouton

Zuppa Di Mussels or Clams in a Pot

P.I. mussels or clams, red or white garlic, vino bianco, parsley

Seafood Salad Amalfi Style - Mixed Seafood Salad

Calamari Scungelli scallops, shrimp, garlic, parsley, lemon, olive oil

Artisan Baby Green Lettuce with Seasonal Pears, Celeriac & Candied Walnuts

Golden balsamic amarena cherries, gorgonzola, dolce EVOO

Tagliarini Al Pomodoro & Basilico

House-made fresh pasta with tomato and basil sauce

Burrata & Prosciutto & Melon

Creamy burrata cheese & Black Label 14-month, prosciutto di parma, seasonal melon
Entrée
Chateaubriand Carving Tableside
Chateaubriand

Classic tenderloin of beef thyme and garlic roasted Sangiovese wine

Sauce

Truffle cauliflower gratinée, spinach, roasted tomato & glazed carrots

Chateaubriand carving tableside
Dessert
Chef's Selection of Daily Desserts

Coffee | Tea | Espresso | Sambuca
Chateaubriand Dinner Only for Two

$120

Complete Three Course Dinner for Two

$140

Complete Three Course Dinner with Wine Included

We recommend choice of: House Pinot Noir, Chianti, Cabernet, Merlot

$160
La Mia Stella
$60 per person
Four-course dinner
Insalate
Choice of one
Insalata Antica Osteria

Baby Mixed Greens | Rocket Arugula | Fennel | Cucumber | Cherry Tomatoes | Radishes | Red Onion | Chianti Vinegar Dressing | Colav Ita'" Evoo

Mela Noci

Seasonal Apples | Artisan Greens | Candied Walnuts | Cranberries | Acaccia Honey | Lemon Dressing

Arancia

Navel Oranges | Artisan Greens | Fennel | Curacao-Soaked Raisins | Toasted Almonds | Balsamico Bianco Dressing | Colavita" Evoo

Pera

Seasonal Pears | Artisan Greens | Chicory | Endive | Celeriac | Candied Walnuts | Amerena Cherries | Gorgonzola Crema Dressing
Paste
Choice of One
Fiore Con Melanzane

Eggplant | Tomatoes | Raisins | Onions | Basil

Crespelle Tradizionale

Ricota-Filled Crepe | Tomatoes | Pecorino

Fusilli Primavera

Seasonal Vegetables | Cherry Tomato Sugo | Parmigiano Crema

Gemelli Amatriciana

Guanciale | Onions | Tomatoes | Pecorino Cheese

Rigatoni Vodka

Prosciutto | Shallots | Tomatoes | Parmigiano Crema | Touch of Vodka
Secondi
Choice of three
Pollo Saltimbocca Sorrento

Prosciutto | Mozzarella | Vino Bianco

Sogliola Con Le Mandorle

Filet of Flounder | Toasted Almonds | Lemon-Vino Bianco

Pollo Toscana

Prosciutto Cotto/herb-Stuffed, Breaded Chicken | Mushrooms | Vino Marsala

Di Maiale Alla Campagnola

Pork Tenderloin | Cherry Peppers | Cremini Mushrooms

Costoletta Dl Maiale Alla Zingara

Breaded Stuffed Pork Chop | Prosciutto Coto | Fontel I Herbs | Marsala Wine | Mushrooms

Duet Dl Mare Sogliola E Gamberone Al Forno

Garlic & Herb Baked | Jumbo Shrimp | Sole

Pollo Con Carciofi

Artichoke | Cremini Mushrooms | Lemon-Caper-Vino Bianco Sauce

Gamberone Gratinata

Pane Rustico I Garlic I Oregano I Parsley

Lonza Dl Maiale Ripieno Arostito

Herb-Stuffed Pork Loin | Pistachio | Sweet Sausage | Moscato | Jus Naturale

Tranci Dl Salmone

Pan-Seared Salmon | Cherry Tomatoes | Lemon-Vino Bianco

All entrees served with chef's selection of vegetable and starch of the day | Chef's Selection of Accompaniments | Fresh Rolls; Butter, Colavita Virgin Olive oil
Caffe
Premium Columbian coffee | assortment of tea
La Romanza
$70 per person
Four-course dinner
Insalate
choice of one
Insalata Antica Osteria

Baby Mixed Greens | Rocket Arugula | Fennel | Cucumber | Cherry Tomatoes | Radishes | Red Onion | Chianti Vinegar Dressing | Colavita" Evoo

Mela Noci

Seasonal Apples | Artisan Greens | Candied Walnuts | Cranberries | Acaccia Honey | Lemon Dressing

Arancia

Navel Oranges | Artisan Greens | Fennel | Curacao-Soaked Raisins | Toasted Almonds | Balsamico Bianco Dressing | Colavita- Evoo

Pera

Seasonal Pears | Artisan Greens | Chicory | Endive | Celeriac | Candied Walnuts | Amerena Cherries | Gorgonzola Crema Dressing
Antipasto
Served family-style
Antipasto Freddo

Roasted & Marinated Peppers I Pickled Vegetables Cotto Aceto | Bocconcino Fiori Dl Latte Mozzarella I Ceci | Colavita- Evoo

Grande Piatto Misto di Salumi

Soppressata | Coppa | Mortadella | Frutta Conserva Con Mustarda
Paste
Fiore Con Melanzane

Eggplant I Tomatoes | Raisins | Onions I Basil

Crespelle Tradizionale

Ricota-filled crepe | tomatoes | pecorino

Fusilli Primavera

Seasonal Vegetables | Cherry Tomato Sugo | Parmigiano Crema

Gemellia Matriciana

Guanciale | Onions | Tomatoes | Pecorino Cheese

Rigatoni Vodka

Prosciutto | Shallots | Tomatoes | Parmigiano Crema | Touch of Vodka
Secondi
Choice of Three
Pollo Saltimbocca Sorrento

Prosciutto | mozzarella | vino bianco

Sogliola Con Le Mandorle

Filet of Flounder | Toasted Almonds | Lemon-Vino Bianco

Pollo Toscana

Prosciutto Cotto/herb-stuffed, breaded chicken | mushrooms | vino marsala

Costoletta di Maiale Alla Campagnola

Prime Cut Pork Chop | Cherry Peppers | Cremini Mushrooms

Costoletta di Maiale Alla Zingara

Breaded Stuffed Pork Chop | Prosciutto Coto | Fontel I Herbs | Marsala Wine | Mushrooms

Duet Dl Mare Sogliola e Gamberone Al Forno

Garlic & Herb Baked | Jumbo Shrimp I Sole

Pollo Con Carciofi

Artichoke | Cremini Mushrooms | Lemon-Caper-Vino Bianco Sauce

Gamberone Gratinata

Pane Rustico | Garlic | Oregano | Parsley

Lonza di Maiale Ripieno Arostito

Herb-stuffed pork loin | pistachio | sweet sausage | Moscato | jus naturale

Tranci di Salmone

Pan-Seared Salmon | Cherry Tomatoes | Lemon-Vino Bianco

All entrees served with chef's selection of vegetable and starch of the day | Chef's Selection of Accompaniments | Fresh Rolls, Butter, Colavita Virgin Olive Oil

Caffe

Premium Colombian Coffee | Tea
Antipasto
Served Family-Style
Antipasto Freddo

Roasted & marinated peppers | pickled vegetables sotto aceto | bocconcino fiori di latte mozzarella | ceci | colavita" evoo

Grande piatto misto dl salumi

Soppressata | coppa | mortadella | fruitta conserva con mustarda

Antipasto Caldo

Crispy baked clams | shrimp oreganata | stuffed peppers | stuffed mushrooms | arancini rice balls
Paste
Tortellone Al Crema Dl Tartufo

Ring-Shaped Pasta | Parmigiano Reggiano | White Truffle Cream Sauce

Penne Filetto Dl Pomodoro

Sweet onions | julienned prosciutto | tomato | basil

Fusilli Con Pesto

Corkscrew pasta | basil/cream sauce

Regatoni Alla Vodka

Prosciutto | shallots | tomatoes | Parmigiano crema | touch of vodka

Gemelli Amatriciana

Guanciale | onions | tomatoes | pecorino cheese

Mezze Rigatoni

Small Pasta Tubes | Tomatoes | Peas
Secondi
Pollo Saltimbocca Sorrento

Prosciutto | Mozzarella | Vino Bianco

Costoletta Dl Maiale Alla Zingara

Breaded Stuffed Pork Chop | Prosciutto Coto | Fontel-Herbs | Marsala Wine | Mushrooms

SOGLIOLA CON LE MANDORLE

Filet of Flounder | Toasted Almonds | Lemon-Vino Bianco

Pollo Toscana

Prosciutto Cotto/herb-Stuffed, Breaded Chicken | Mushrooms | Vino Marsala

Costoletta di Maiale Alla Campagnola

Prime cut pork chop | cherry peppers | cremini mushrooms

Pollo Con Carciofi

Artichoke | Cremini Mushrooms | Lemon-Caper-Vino Bianco Sauce

Gamberone Gratinata

Pane Rustico | Garlic | Oregano | Parsley

Lonza Dl Maiale Ripieno Arostito

Herb-Stuffed Pork Loin | Pistachio | Sweet Sausage | Moscato | Jus Naturale

Tranci di Salmone

Pan-Seared Salmon | Cherry Tomatoes | Lemon-Vino Bianco

All entrees served with chef's selection of vegetable and starch of the day | Chef's Selection of Accompaniments | Fresh Rolls, Butter, Colavita ™ Virgin Olive Oil

Caffe

Colombian Coffee | Tea
Bella Vista
priced accordingly
available Monday through Friday
Corporate Events
Antipasti
Insalata Antica Osteria

Baby Mixed Greens | Rocket Arugula | Fennel I Cucumber | Cherry Tomatoes | Radishes | Red Onion | Chianti Vinegar Dressing I Colavita" Evoo

Prosciutto E Bocconcino

Radicchio-Cucumber Cup | Artisan Greens | Teardrop Tomatoes | Preserved Peppers | Crostini | Balsamic Vinaigrette

Burrata Mozzarella

Pickled Seasonal Vegetables | Black Truffles

Antipasto Caldo

Crispy Baked Clams | Shrimp Oreganata | Stuffed Peppers | Arancine I Stuffed Mushrooms

Torta di zucchini e pomodoro

Baby greens & heirloom tomatoes in pastry | crumbled goat cheese | olive oil | black walnut balsamic dressing | basil oil

Antipasto Freddo

Roasted & marinated peppers | pickled vegetables sotto aceto | bocconcino fiori dl latte mozzarella | ceci | colavita" evoo
Paste
Choice of one
Tortellone

Ring-shaped pasta | Parmigiano Reggiano | white truffle cream sauce

Rigatoni All' Amatriciana

Guanciale | Onions | Tomatoes | Basil

Trofie Genovese

Haricot vert | potatoes | pesto

Farfalle Al Pomodoro Con Zucchine

Bow Tie Pasta | Zucchini | Cherry Tomato Sugo | Basil

Fusilli Privavera

Seasonal Vegetables | Smoked Pancetta | Tomatoes | Cream

Gnocchetti al Pomodoro Basilico

Tomato | basil

Penne Liscie Siciliana

Eggplant | Cherry Tomato Sugo | Ricotta Salata

Orecchiette

Broccoli Rabe | Sweet Sausage | Garlic | Pecorino

Crespelle Con Ricotta

Ricotta and tomato-filled crepe
Secondi
Choice of Three
Pollo Rincipessa

Asparagus | fontina | lemon | white wine

Involtini di Vitello

Prosciutto Cotto | Smoked Mozzarella | Sage | Exotic Mushrooms | Marsala Sauce

Vitello Saltimbocca Sorrentino

Prosciutto | mozzarella | roasted eggplant | lemon | white wine

Tranci di Salmone

Pan-Seared Salmon | Cherry Tomatoes | Lemon-Vino Bianco

Pesce Spada All' Limone

Pan-Seared Swordfish | Lemon | Capes | Tomato | Prosecco

Lanza di Maiale Ripieno Arostito

Garlic/herb-Stuffed Pork Loin | Pistachio | Sweet Sausage | Moscato | Jus Naturale

Involtini di Pollo

Garlic | Herbs | Prosciutto | Marsala Wine Demi-Glaze

Vitello Toscana

Veal Packets Stuffed with Prosciutto Cotto & Fontina | Exotic Mushrooms | Sweet Vermouth Demi-Glaze

Pollo Con Carciofi

Artichoke | Cremini Mushrooms | Lemon-Caper-Vino Bianco Sauce

Sogliola Con Le Mandorle

Filet of Flounder | Tomato Almonds | Lemon-Vino Bianco

Brasato di Manzo Al Vino Porto

Boneless short ribs | braised in port wine gremolata

Costoletta Di Maiale Alla Valdostana

Pork chop stuffed with prosciutto | garlic puree | fontina | basil | marsala - mushroom sauce

Bistecca Griglia O Filetto di Manzo

Grilled NY strip steak or filet mignon | Barolo wine sauce

Add $15

Pollo Toscana

Prosciutto Cotto/herb-stuffed, breaded chicken | mushrooms | vino marsala

Gamberone Gratinata

Pane rustico | garlic | oregano | parsley

Scottadito di Agnello

Grilled australian lamb chops | sauteed spinach | onion | sangiovese red wine reduction

All entrees served with chef's selection of vegetable and starch of the day | Chef's Selection of Accompaniments: Fresh Rolls, Butter, Colavita Virgin Olive Oil

Caffe

Colombian Coffee | Tea | Espresso
Il Sogno
$80 per person available Friday, Saturday & Sunday
Antipasti
Antipasto Freddo

Roasted & marinated peppers | pickled vegetables sotto acceto | bocconcini fiori di latte mozzarella | ceci | colavita evoo

Grande Piatto Misto Dl Salumi

Soppressata | Coppa | Mortadella | Fruitta Conserva Con Mustarda

Antipasto Pescatore

Crispy baked clams | shrimp oreganata | calamari gratinata

ANTIPASTO Dl VERDURE

Stuffed peppers | stuffed mushrooms | stuffed zucchini | mozzarella in carrozza | arancine
Paste
Tortellone Al Crema Dl Tartufo

Ring-Shaped Pasta | Parmigiano Reggiano | White Truffle Cream Sauce

Rigatoni All' Amatriciana

Guanciale | onions | tomatoes | basil

Crespelle Con Ricotta

Ricotta and Tomato-Filled Crepe

Farfalle Al Pomodoro Con Zucchine

Bow Tie Pasta | Zucchini | Cherry Tomato Sugo | Basil

Fusilli Privavera

Seasonal vegetables | smoked pancetta | tomatoes | cream

Gnocchetti Al Pomodoro Basilico

Tomato | Basil

Penne Liscie Siciliana

Eggplant | Cherry Tomato Sugo | Riccotta Salata

Garganelli Crema Dl Parmigiana

Pancetta | Parmigiano | Touch of Cream
Secondi
Involtini di Vitello

Prosciutto cotto | smoked mozzarella | sage | exotic mushrooms | marsala sauce

Vitello Saltimbocca

Prosciutto | Sage | Vino Bianco

Tranci di Salmone

Pan-Seared Salmon | Cherry Tomatoes | Lemon-Vino Bianco

Trio di Mare

Scallops | Shrimp I Sole | Virgin Olive Oil | Herbs | White Wine

Costoletta Dl Vitello

Pan-Seared Center Cut Veal Chop | Exotic Mushrooms | Sweet Vermouth

$15 per person

Pollo Con Carciofi

Artichoke | cremini mushrooms | lemon-caper-vino bianco sauce

Sogliola Con Le Mandorle

Filet of flounder | tomato almonds | lemon-vino bianco

Brasato di Manzo Al Vino Porto

Short Ribs | Braised in Port Wine Cremolata

COSTOLETTA Dl MAIALE ALLA ZINGARA

Pork chop stuffed with prosciutto | garlic puree | fontina | basil | marsala-mushroom sauce

Bistecca Griglia o Filetto di Manzo

Grilled NY strip steak or filet mignon | barolo wine sauce

$15 per person

Aragosta

South American Lobster Tail | Garlic | Herbs

$15 per person

All entrees served with chef's selection of vegetable and starch of the day | Chef's Selection of Accompaniments: Fresh Rolls, Butter, Colavita Virgin Olive Oil

Caffe

Colombian Coffee | Tea
Grand Royale
$125 per person
5-hour affair
Hors D'oeuvre
Black Truffle Arancine

Mini Sweet Calabrese Sausage

Grilled baby lamb lollipops

Asparagus in Carrozza

Prime Beef Sliders

Zucchini-Goat Cheese Tart

Calamari Cocomare

Spinach Mascarpone Stuffed Mushrooms
Cold Canapes
San Daniele Prosciutto | Seasonal Melon

Gorgonzola Dolce Mousse | Endive | Candied Walnuts

Salmond Mousse | Cucumber | Black Caviar
To Start
Insalata Antica Osteria

Baby Mixed Greens | Rocket Arugula | Fennel | Cucumber | Cherry Tomatoes | Radishes | Red Onion | Chianti Vinegar Dressing | Colavita Evoo
Pasta
Crespelle Con Ricotta Al Profumo di Tartufo

Truffle/ricotta crepe | tomato | basil
Entree
Choice of One
Pollo Toscana

Prosciutto Cotto | herbs-stuffed breaded chicken | mushrooms | vino marsala

Chateaubriand Flambe

Roasted tenderloin of beef | Sangiovese wine sauce

Aragosta

Garlic & Herb Baked Lobster Tail
Finale
Dessert Towner

Petit Fours | Chocolate Dipped Fruit | Italian Mini Pastries | Espresso | Coffee or Tea | Cordials

Includes 5 hours premium open bar & | L'or brut champagne served throughout
Bar Options
Priced per person
Wine Beverage Package

House imported red | White | Sangria | Soda

$15

4-Hour Wine & Beer Beverage Package

Domestic | Imported Beer | House Imported Red | White Wine | Soda

$15

Standard Open Bar

Domestic Beers | House Rack Spirits to Includ Stoli | Absolut | Flavored Vodka's | Dewr's White Label | Cutly Sark | Johnnie Walker Red | House Tequila | Maker's Mark | Wild Turkey | Jack Daniel's | Rye | Seagram 7 | Canadian Club | Hennessy Cognac | Grand Marnier | Tanqueray | Beefeater Gin

$30

Premium Open Bar

Domestic & Imported Beers | in Addition to Our Standard Bar-Plus Kettle One | Grey Goose Vodka | Don Cuervo Tequila | Dewer's 12 | Chivas Regal | Johnnie Walker Black | Crown Rotal | Remy Martin | Saffire Gin

$35

Bartender Fee

$125

Maitre'd Fee

$250
Open bar minimum of 50 guests or minimum of $1500.
Cash bar or bar tab will be charged bartender set-up fee $125
additional wine selections are available from our extensive wine list
all beverage prices are base on-premises consumption only
all prices are subject to a 20% service charge and 8.875% NY state sales tax
no shots or doubles will be served with open bar
Prices are based on the 4-hour affair
Tax and service charge not included
Desserts
mini viennese tower

(displayed on Your Table) | assorted mini italian pastries | assorted italian cookies | assorted fruits

$15

Full Viennese Station

assorted mini italian pastries | assorted italian cookies | assorted fruits | chocolate-dipped fruit | seasonal cakes and tarts | assortment of cordials and liqueurs

(minimum 500.00) $20

Fresh fruit display

(Each Table)

$25

Italian Cookie Trays

(Each Table)

$35

Chocolate Dipped Fruits

(Each Table)

$35

Petit Fours and Chocolate Truffles

(Each Table)

$45

Barrister Bar

Assorted espressos and cappuccinos

MP
Occasional Cakes
Napoleon Cake

Flaky Fluff Pastry | French Creme

P/A

Traditional

Vanilla Sponge Cake | Ricotta Filling | Whipped Cream

P/A

Chocolate

Chocolate Sponge Cake | Chocolate Mousse Filling

P/A
Antipasti Station
Salumi

Capicola

Mortadella

Soppressata

Prosciutto Di Parma

(Hand-Sliced)

Assorted Marinated Olives

Foccacia | Artisan Breads | Jams

15*

minimum $400
Fresh Seafood Bar
Crab Claws

Seafood Salad

Jumbo Shrimp Cocktail

Assorted clams on the 1/2 shell

Magnificently displayed over cracked ice with all the appropriate accouterments

25

Minimum $500
Ice Carving
Priced accordingly
Chef Attendant Fee

$100

Tax and service charge not included
Platters
(All served family-style)
Calamari Fritti

Simply-fried calamari

$12 per guest

Fritto Misto Di Verdura

Simply Fried Zucchini | Artichoke | Cauliflower

$8 per guest

Antipasto Caldo

crispy baked clams | stuffed mushrooms | shrimp oreganata | arancini | fried mozzarella | fried calamari

$14 per guest

Antipasto Freddo

Roasted & marinated peppers | pickled vegetables sotto aceto | bocconcino fiori di latte mozzarella | ceci | colavita "Evoo

$12 per guest

Grande Piatto Misto Di Salumi

Sorpressata | Coppa| Mortadella | Fruitta Conserva Con Mustarda

$10 per guest
Cocktail Station
Mimosa & Bellini

Served with seasonal berries

First 2 Hours (up to 60 people) $800

First 2 Hours (60 to 100 people) $1,000
Presentazione di Formaggi
Italian cheeses | fresh fruit | jams | artisan breads | focaccia

First 2 Hours (Up to 60 people) $800

First 2 Hours (60 to 100 people) $1,000

Combination of Both

$800

$1,000

Tax not included
$45 Pronzo Completo
* Complete Prix-Fix Dinner Menu • Monday - Thursday • Noon - 6:30 PM • Maximum 8 Guests
Antipasti
(Choice of)
Arancine Di Riso

Meat Ragu/Mozzarella-Filled Fried Rice Croquets | Pane Gratugiato | Tomato Sauce

Cozze Nere Posilipo

Black Mussels | Garlic | Gaeta Olives | Capers | Tomatoes | Vino Blanco | Fish Fumet | Parsley

Melanzana Parmigiana Antica Osteria

Layered Baked Eggplant and Mozzarella | Parmigiano | Tomato | Basil

Mista Della Casa

Baby Mixed Greens | Rocket Arugula | Fennel | Cucumber | Cherry Tomatoes | Radishes | Red Onion | Chianti Vinegar Dressing | EVOO

Pasta E Piselli

Peas | Onions | Soppressata | Whole Wheat Mini Shell Pasta

Zuppa Alla Ortolona

Seasonal Vegetables | Fajo

Pasta E Fagioli

Cannelini Beans | Garlic | Tomato Macchiato | Parsley | Pasta

Vongole Gratinate Al Forno

Baked Little Neck Clams | Pane Rustico | Lots Of Garlic | Parsley | Oregano | Pecorino Cheese | Fume | Virgin Olive Oil

Calamati Fritti

Flour Fried Calamari | Lemon | Tomato Sauce
Secondi Piatti
(Choice of)
Pollo Cerignola

Chicken Breast Sauteed with Cerignola Olives | Artichokes Hearts | Caper's | Lemon | Vino Bianco

Gamberone Limoncello

Jumbo Shrimp, Egg Battered | Acacia Honey | Limoncello

Pollo Campagna Style

Breaded Chicken Cutlets with Salad of Artisan Greens | Peppers | Celery | Fennel | Olives Balsamic Dressing | E.V.O.O. | Balsamic Glaze

Flounder Filet Amandine

Egg Battered | Lemon | Toasted Almonds | Vino Bianco

Pork Chop Milanese Style

Breaded | Pan Fried | Artisan Greens | Arugula | Tomato | Fiore Di Latte Mozzarella | Balsamic Dressing | £v.0.0, | Balsamic Glaze

Melanzana Di Parmigiana

Layered Eggplant Baked | Mozzarella | Tomato Sauce | Pecorino | Basil

Scallopine Di Maiale Al Vino Marsala

Pork Tenderloin Scallopine | Exotic Mushrooms | Marsala Wine

Chicken & Sausage Campagnola Style

Trio of Chicken, Sweet Sausage, Chicken Meatballs | Cherry Peppers | Yukan Potatoes | Olives | Sherry Wine Sauce

Salmone Al Vino Bianco

Pan Seared North Atlantic Salmon | Lemon | Capers | Cherry Tomato | Vino Bianco
Dolci
Any Dessert From Our Dessert Cart | Coffee or Tea | *No Substitutions Please*
May We Recommend
The Chef's Special Selections Of Wines By The Glass ($10) or Bottle (30) To Complement Your Meal
White Wines
Pinot Grigio

(Friuli)

Chardonnay

(Chili)
Red Wines
Sangiovese

(Toscana)

Nero D'Avola

(Sicilia)

Cabernet Sauvignon

(Chili)

Chianti

(Toscana)

Pinot Nior

(Piemonte)

Merlot

(Chili)
Salads
1/2 | Full
Mista Della Casa

Baby Mixed Greens | Rocket Arugula | Fennel | Cucumber | Cherry Tomatoes | Radish | Red Onion | Chianti Vinegar Dressing | EVOO

$50

$80

Frutti Di Bosco

Mixed Seasonal Berries | Artisan Greens | Chicory| Endive | Radishes | Toasted Hazelnuts | Cows Milk Ricotta | Vanilla | Balsamico Blanco | EVOO

$55

$85

Arancia

Navel Oranges | Artisan Greens | Fennel | Curacao-Soaked Raisins | Toasted Almonds | Pecorino | Toscana | Balsamico Blanco Dressing | EVOO

$55

$85

Pera

Seasonal Pear | Artisan Greens | Chicory | Endive | Celeriac | Candied Walnuts | Amarone Cherries | Gorgonzola Crema Dressing

$55

$85

Mela

Seasonal Apples | Artisan Greens | Candied Walnuts | Cranberries | Goat Cheese | Acaccia Honey | Lemon Dressing

$55

$85

Cesare

Classic Caesar Salad | Croutons | Grated Parmigiano | Homemade "low Fat" Caesar Dressing

$55

$85
Antipasti
1/2 | Full
Vongole Gratinate Al Forno

Baked Little Neck Clams | Pane Rustico | Lots of Garlic | Parsley | Oregano | Pecorino Cheese | Fumet | Virgin Olive Oil

$70

$125

Clams Casino

Baked Little Neck Clams | Pancetta | Parsley Butter | Peppers | Shallots

$80

$135

Fried Calamari

$65

$115

Calamari Cocco Mare

Golden-Fried Calamari | Raisins | Pickled Pepper | Lemon Zest | Golden Balsamic Wildflower Honey

$75

$135

Funghi Ripieno

Cacciocavallo | Pane Rustico | Garlic | Oregano - Stuffed Mushrooms

$50

$90

Stuffed Peppers

Arborio Rice | Sweet Sausage | Pecorino

$50

$90

Arancine

Mozzarella - Filled Rice Balls

$50

$90

Artichoke Gratinati

Baby Artichoke | Oregano | Pane Rustico | Olive Verde

$60

$100

Jumbo Shrimp Cocktail

Cocktail Sauce | Lemon

Each $3

Seafood Salad

Calamari | Shrimps | Scallops | Polpo

$35 per lb.

Large Antipasto

Marinated Roasted Peppers | Mixed Olives | Fresh Bocconcini Mozzarella | San Daniele Sopressata | Sun-Dried Tomatoes | Marinated Fresh Mushrooms | Artichoke

16* Tray $105

Cheese Platter

Serves 12 to 15 | Parmigiano Reggiano | Gorgonzola Dolci | Pecorino Toscana | Cacciocaballo | Cow's Milk Ricotta | Wildflower Honey

(*16 Tray) $105
Pasta
1/2 | Full
Rigatoni Alla Vodka

Onion | Peas | Prosciutto | Vodka

$55

$95

Ziti Al Forno

Mozzarella | Ricotta | Tomato Sauce

$55

$95

Manicotti

Ricotta | Tomato Sauce

$60

$100

Ricotta Gnocchi

Broccoli Rabe | Sweet Sausage

$60

$100

Fiore Siciliano

Eggplant | Raisins | Parmigiano | Tomatoes

$60

$100

Fettuccine Alla Ragu Bolognese

Classic Meat Ragu

$60

$100

Tortellone Al Tartufo

Cream | Parmigiano | White Truffle

$70

$125

Gemelli Amatriciano

Guanciale | Tomatoes

$60

$100

Spaghetti Alla Vongole

Manila Clams | Garlic | Wine

$70

$125
Children's Menu
1/2 | Full
Chicken Fingers

$50

$85

Mac N' Cheese

$50

$85

Ravioli

Marinara or Vodka

$50

$85

French Fries

$35

$65

Penne

Marinara or Vodka

$50

$85
Entrées
1/2 | Full
Pork Medallions Pepperonata

$60

$90

Sausage and Peppers Alla Napoletana

$60

$90

Sausage & Broccoli Rabe

$60

$95

Chicken & Sausage

Campagna Style - cherry peppers and potatoes

$60

$95

Chicken Parmigiana

$60

$90

Chicken Francese

$60

$90

Chicken Marsala

$60

$90

Chicken Avelino-Style

Sweet peppers, onion, White Balsamic

$55

$90

Mini Chicken Spiedini

$75

$115

Veal Parmigiana

$80

$125

Veal Marsala

Nature Fed

$80

$125

Mini Veal Spiedini

$80

$125

Beef Alla Pizzaiola

With Mushrooms

$80

$125

Zuppa Di Mussels

Red or White Sauce

$55

$90

Zuppa Di Clams

Red or White Sauce

$70

$110

Filet of Sole Gratinati

$65

$110

Jumbo Shrimp Oreganata

2 DZ. $75

4 DZ. $135

Jumbo Shrimp Parmigiana

2 DZ. $75

4 DZ. $135

Jumbo Fried Shrimp

2 DZ. $75

4 DZ. $135

Seafood Fra Diavolo

$90

$145

Calamari Coco Mare

Sweet & Sour

$75
Sauces
Per Quart
Vodka

Tomato | Prosciutto | Shallots | Cream | Grana Padana

$20

Marinara

Tomato | Garlic | Oregano

$15

Clam

Chopped Clams | Garlic | Parsley

$25

Lobster

Slow-Cooked | Garlic | Tomato | Parsley

$30

Crab

Slow-Cooked | Garlic | Tomato | Parsley

$30

Alfredo

Cream | Parmigiano | Egg Yolk

$25

Marsala

Mushrooms | Marsala Wine

$25

Bolognese

Tomatoes | Meat | Garlic | Oregano

$25

Sangiovese

Wine | Shallots

$25
Contorni
1/2 | Full
Eggplant Parmigiana

$55

$95

Eggplant Rollatine

$55

$95

Brussel Sprouts

$55

$90

Broccoli Gratinati

$50

$80

Melange or Seasonal Vegetables

$45

$80

String Beans Almondine

$45

$80

Broccoli Rabe in Garlic & Oil

MP

Fried Zucchini & Cauliflower

$45

$80

Rice Balls (24)

$50

$90

Potato Croquets (24)

$50

$90

Fried Zucchini & Cauliflower

$40

$75

Roasted Potatoes

$50

$80

Escarole in Garlic & Oil

$45

$80

Garlic Bread

$35

$60
Prime Time Burger Monday
Signature Steak Burgers and Specials
All served with coleslaw, fries, pickles
Bocelli Burger

(Made with 100% prime beef). Applewood thick bacon, Vidalia onions, Vermont cheddar, mustard aioli, lettuce, tomato, brioche bun, crispy fries

$25

Truffle Burger

(Made with 100% prime beef). Black truffle butter, gruyere cheese, tomato, red leaf lettuce, truffle mayo, a brioche bun, truffle fries

$33

Pork Burger

(Made with 100% Berkshire pork). Broccoli rabe, pepper jack cheese, brioche bun

$25

Chicken Wings

Agro dolce style (12 per serving) golden balsamic, honey glaze, sweet peppers, almonds

$22

Chicken Parmigiana Brioche

Tomato sauce, mozzarella, basil on brioche bun

$24
Lobster Wednesdays at Osteria Bocelli all year long!
Aragosta Maine lobster and Peroni draft beer dinner.
Includes one glass of draft Peroni beer or one glass of house wine
$54.95 per person complete dinner plus tax & gratuity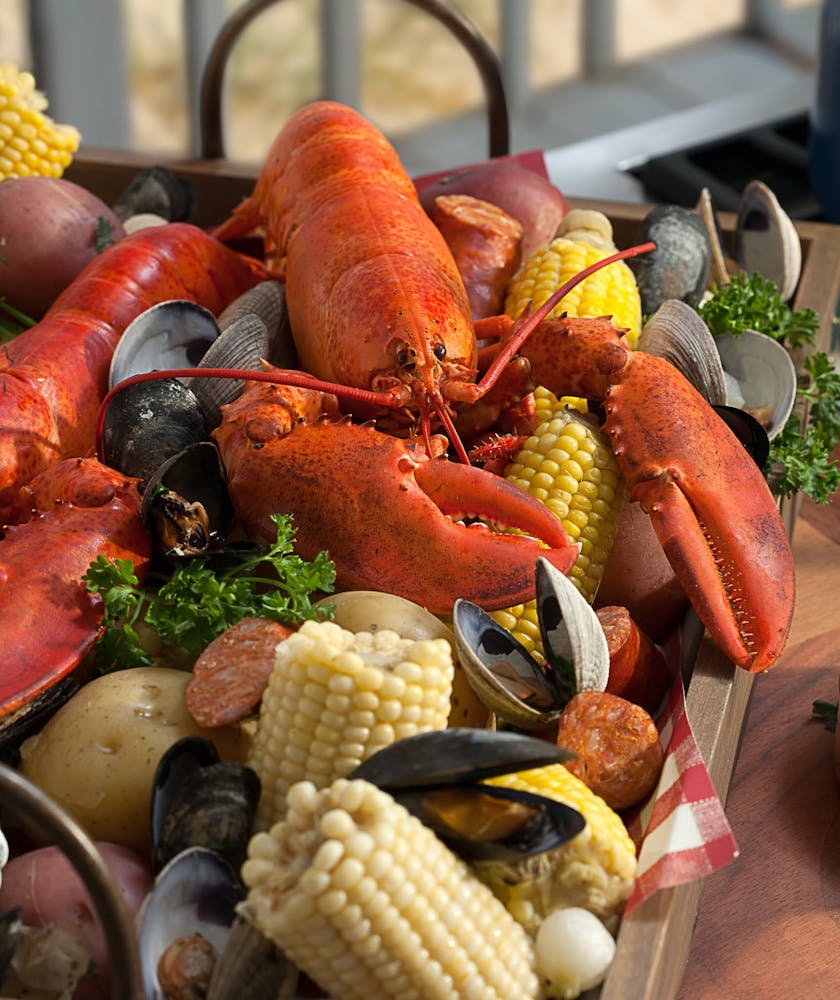 To Start
Choice of:
Onion Soup Gratinee

Classic French onion soup, Swiss Emmental croutons

Fusilli with Sweet Sausage & Mushroom Ragu

Slow-cooked sweet sausage & fall mushrooms, vino Bianco, aromatics, Mutti tomatoes

Sicilian Seafood Chowder

Mixed seafood, potatoes, fennel, tomato & saffron fish broth

Veal Meatballs Agro Dolce

Sweet cherry peppers, golden balsamic, wildflower honey, pine nuts, raisins

Citrus Artisan Green Salad

Seasonal orange & fennel, artisan greens, toasted almonds, dry cranberries, chianti vinegar dressing
Maine Course
1 1/2 Lobster

Choice of broiled, fra Diavolo, or oreganata Choice of pasta or house fries and braised greens
Dessert
Choice of:
Choice of:

House desserts choice of gelato plus our house daily specials

Coffee, Espresso and a Shot of House Sambuca
Prime Steak Complete Dinner
$59.95 per person complete dinner + tax & gratuity
To Start
(Choice of one)
Tomato & Mozzarella Caprese

Arugula, basil, evoo

Classic Caesar Salad

Bocelli dressing, parmigiano crisp

Pasta E Piselli

Tubetti pasta, onions, sopressata, pecorino, parsley

Angry Rigatoni Arrabbiato Calabrese Style

Sweet sausage, cherry pepper, tomato, basil

Traditional Baked Ziti in Casserole

Ricotta, tomato sauce, pecorino, basil
Main Course
(Choice of one)
Prime N.Y. Strip Steak 16 Oz

$59.95

Prime Filet Mignon 10 Oz

$59.95

Prime Delmonico Steak

Rib eye

$59.95

Prime T-Bone Steak 48 Oz

For 2 or more

$185

Toma Hawk Rib Eye

For 2 or more

$185

Three Side to Include:

Vegetable of the day, steak french fries and onion rings
Choice of Dessert
Italian Banana Boat Sundae

Fresh banana, stracciatella gelato, chocolate & strawberry sauce, walnuts

Big Momma Mia Strawberry Cheesecake

Cream cheese, fresh strawberries

Napoli For Today!

Rum baba traditionally made in Italy!

Lets Do Sicily Today!

Grande pistachio flavored cannoli

Pineapple, Orange Sorbet

Coffee, Espresso, Sambuca
Mozzarella Sunday
$45.00 per person, complete three-course dinner + tax & gratuity
Antipasto
Every Sunday our chefs prepare fresh hand rolled mozzarella
Tomato and Mozzarella Caprese

Included in our complete Sunday sauce dinner
Sunday Sauce Ragu
Traditional Slow Cooked Meatballs • Braciola • Sweet Sausage

Served with rigatoni or penne pasta + served with house salad
Dessert
Any House Dessert

Coffee • Espresso • Tea

+Sambuca
Mia Famiglia
Available Monday - Friday & Sunday
6 person minimum
$69.95 per person (2 1/2 hour limit) + Tax and gratuity
(No substitutions)
To Start - Antipasti
Caprese

Tomato & mozzarella

Eggplant Rollatini

Salumi • Parmigiano • Mix Olives

Mix Seafood Salad, Amalfi Tomato

Arancini Rice Balls, Napolitana

All served family style
Pasta
Rigatoni

Crema di parmigiana & tomato basil

or

Baked Capellini Al Forno

Bechamel, parmigiano, prosciutto cotto

All served family style
Entree
Choice of 3
Chicken & Sausage Scarpariello

Rosemary, garlic, lemon

Jumbo Shrimp Limoncello

Lemon, honey sauce

Pork Tenderloin Milanese

Arugula, tomato, onion salad

Chicken Parmigiana

Bocelli traditional recipe

Salmon in Vino Blanco

Garlic, cherry tomato, white wine

File of Sole Almondine Francese Style

Lemon vino blanco

Grilled N.Y. Strip Steak

Add $10 per person

Grilled Lamb Chops

Add $15 per person
Desserts
Assortment of Italian Desserts

American Coffee or Espresso

House Wine or Sangria, Draft Beer, Soda
Bereavement Menu | $45
Insalate / Salad
Choice of one
Insalata Antica Osteria

Baby mixed greens, rocket arugula, fennel, cucumber, cherry tomatoes, radishes, red onion, chianti vinegar dressing, clovita™ EVOO

Mela Noci

Seasonal apples, artisan greens, candied walnuts, cranberries, acaccia honey, lemon dressing

Arancia

Navel oranges, artisan greens, fennel, curaçao-soaked raisins, toasted almonds, balsamico bianco dressing, colavita™ EVOO

Pera

Seasonal pears, artisan greens, chicory, endive, celeriac, candied walnuts, amerena cherries, gorgonzola crema dressing
Paste / Pasta
Choice of one
Fiore con Melanzane

Eggplant, tomatoes, raisins, onions, basil

Rigatoni Vodka

Prosciutto, shallots, tomatoes, parmigiano crema, touch of vodka

Fusilli Primavera

Seasonal vegetables, cherry tomato sugo, parmigiano crema

Gemelli Amatriciana

Guanciale, onions, tomatoes, pecorino cheese
Secondi / Entree
Choice of three
Pollo Saltimbocca Sorrento

Prosciutto, mozzarella, vino bianco

Sogliola con le Mandorle

Filet of flounder, toasted almonds, lemon-vino bianco

Di Maiale alla Campagnola

Pork tenderloin, cherry peppers, cremini mushrooms

Pollo Parmigiana

Chicken, tomato sauce, mozzarella

Duet di Mare Sogliola e Gamberone al Forno

Garlic & herb baked, jumbo shrimp, sole

Pollo con Carciofi

Artichoke, cremini mushrooms, lemon-caper-vino bianco sauce

Tranci di Salmone

Pan-seared salmon, cherry tomatoes, lemon-vino bianco

Veal Scallopine, Franchese or Marsala Style
Dolce / House Dessert
Premium Columbian Coffee

Assortment of Teas
Hot Antipasto

per person $15

Cold Antipasto

per person $15
New Years Eve Party
Bocelli 2023 / 2024 Dinner and Dancing All Night Long Great Music Duo of Marty G. & Marcus
Menu
Cocktail Hour from 7:30 to 9:00 Pm
Seafood Tower at Table

Shrimp clail sea ood salad, clams & oysters on the half shell

Traditional Antipasto - Cold

Ssortment of salumi & cheeses

Classic Manicotti

Tomato, pecorino, basil

Surf and Turf Filet Mignon

Sangiovese Wine Sauce

South American Lobster Tail

Trio Of:

Gelato, Pastries, Cookies & Coffee
5 1/2 Hour Party 7:30 P.Μ. Το 1:00 Α.Μ.
Includes Dinner, Music, Premium Open Bar
$195.00 per Person-All Inclusive Cash or Check Only
Reservation with Deposit Required:

718-420-6150